Main Features
1. Special for pickles weighing and filling.
2. This line replaces the manual packing help the large-sized enterprises, medium-and small sized
enterprise realize automatic packing and thus improve the industrial production effective and reduce
the costs.
3. The filling machine combines auger measure and cup measure together, and reach more accurate
accuracy.
4. With different sauce or oil filling is possible.
5. The packing machine has the function of no bottle/no bag no filling,
6. PLC intelligence control system can precisely control the filling.
7. It conforms to the hygienic standard of foodstuff processing machine. All the spare parts for the
machine touching the raw materials are made of stainless steel 316#.The packed foodstuff is of
healthy and security.
8. The machine has the function of material vibration.
9. The machine transmission helps the packing equipments produce stably and reduce the trouble
occurrence.  
Main Machine Items:
Pickles Weighing Filling Machine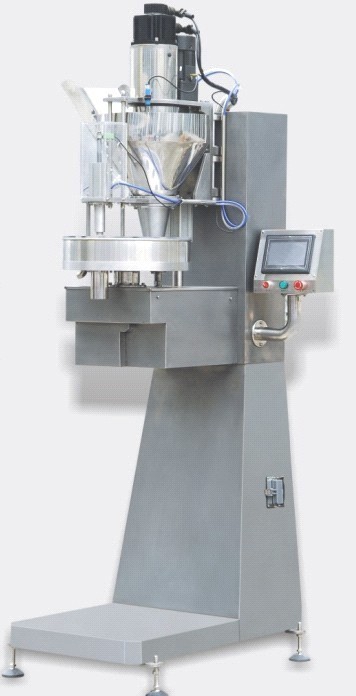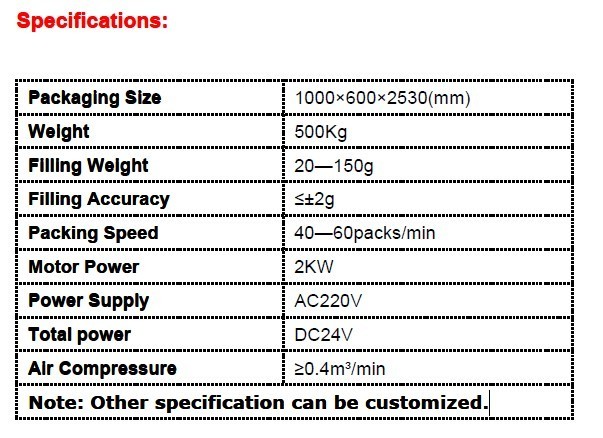 Speciality
Full automatic metering scale for sauce pickled vegetables replaces manual work.
Suits for weighing all kinds of pickles, including pickled mustard tuber, day lily, dried radish, ginger
slices, sauce pickled vegetables, jellyfish, fish sauce, etc.
Easy to operate,PLC controller and touch-screen, fault indication on the touch screen.
Easy to Clean, the hopper can be opened for easy cleaning.
Combines auger measure and cup measure together, so more accurate accuracy.
Hygienic construction, the product contact parts are adopted stainless steel
Rotary Packing Machine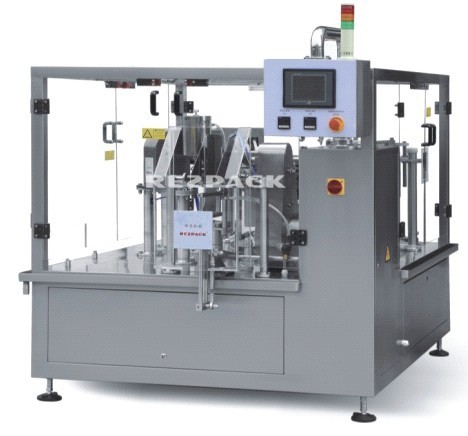 Main Features
Easy operate by touch-sensitive screen, PLC and electric & pneumatic control system;
friendly man-machine interface
Speed can be adjusted by frequency conversion within the range.
No bag – no filling- no sealing, machine alarm
Bag opening miss- no filling-no sealing, machine alarm
Machine stop or alarm when the air pressure is abnormal
Error position display at the control panel
Outside of the machine and all the parts which touch products all made by stainless steel.
Safety doors opened, the machine stop and alarm.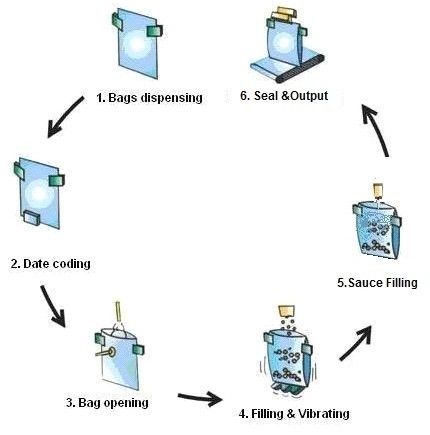 Station 1 Bag dispensing (Bag feeding)
Vertical bag feeder or horizontal bag feeder for option.
Station 2 Coding (Date Printing)
Ribbon printer, Ink-jet printer or others for optio.
Station 3 Bag Opening
To ensure the bag opened enough. If the bag is with zipper, 8 station will be
needed.
Station 4 Filling
Measured and filled by Pickles Filler.
Station 5 Sauce Filling
For sauce or oil filling if need, by sauce or liquid filler.
Station 6 Sealing and output
Hot sealing to make sure strong sealing, and then output the finished production
automatically. (the sealing patter with net or straight lines for your option)
Packing samples